"Reading Rocks!"
Middle School Book Fair Coming February 26th through March 4th
Scholastic Book Fairs will be at Tri County Middle School February 26th through March 4th. The Book Fair will be open daily during regular school hours and during conferences until 8:00 pm on March 4th.
Online order can be placed beginning February 21st through March 6th. Go to: www.scholastic.com/bf/tricountymiddleschool
Orders will be shipped to the school and sent home with students or can be picked up during school hours/conferences. Your purchases will help us earn new books to stock our school library.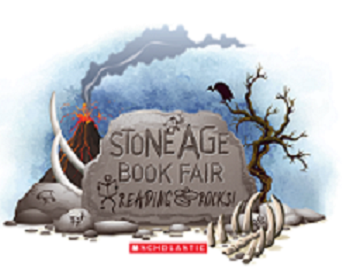 Class Schedule
Channel 1 7:20-7:35 a.m.
2nd Hour 7:39-8:35 a.m.
3rd Hour 8:39-9:35 a.m.
4th Hour 9:39-10:35 a.m.
1st Lunch 10:35-11:05 a.m. (8th grade & 1/2 of 7th grade)
5th Hour 11:09-12:06 p.m. (1st lunchers)
5th Hour 10:39-11:36 a.m. (2nd lunchers)
2nd Lunch 11:36-12:06 p.m. (6th grade & 1/2 of 7th grade)
6th Hour 12:10-1:07 p.m.
7th Hour 1:11-2:15 p.m.
Medical Forms and Student Insurance Info

Medication Authorization Consent Form
All medications, presciption and non-prescription require a consent form.


Medication Authorization form available here
Medical Action Plan Forms

Asthma Action Plan form

Allergy Action Plan form

Diabetes Medical Management Plan form
Student Insurance
As a service to students and their families, TCAS makes availalbe a student accident insurnace plan for your child at a very nominal cost. Information explaining the plan and details of coverage are available online at


www.1stAgency.com.
Basic MS Supply List
2 - 5 pocket folders (at least 1 w/prongs)
Pencils & lead (if using mechanical)
Pens - Black, Blue, & Red
Highlighters
One subject Spiral Notebooks
Scientific Calculater: TI 30XIIS Recommended
Binder
At Home Supplies
Colored pencils
Markers
Glue