Enrollment
Educate • Encourage • Empower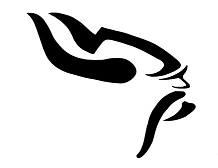 Tri County Area Schools mission is to Educate, Encourage, and Empower our students by creating opportunities for the successful future of each student. We believe in providing a safe and welcoming learning environment for all students, where every student deserves the opportunity to maximize their potential, and to cultivate active, responsible citizens. Whether you have an incoming kindergarten student or a student entering high school, we invite you to talk with us about how we can serve your family's educational needs.
Why Tri County Area Schools?
New Safety and Security Upgrades in All buildings
Vocational and State of the Art CTE programs available
Dual Enrollment
Early College Options
Free Preschool and Readiness Kindergarten available
Before and After School Child Care
Award-Winning Music Dept.
Over 60 Athletic Teams and Student Clubs
Programs Available:
Tri County High School (9-12)
Tri County Middle School (6-8)
Tri County Elementary (K-5)
Edgerton Building (3 & 4 yr old Preschool, Early Childhood Special Education)

Tri County Area Schools welcomes student enrollment in our elementary school (K-5), intermediate school (6-8), and high school (9-12). Each school offers a comprehensive curriculum with clearly defined standards in all subjects at each grade level.
You will need the following information in order to confirm your child's enrollment:

Your child's state-certified Birth Certificate
Proof of Residency (utility bill, tax records, lease agreement)
Copy of your child's immunization record
Picture ID for parent or guardian
High School students must bring a transcript of credits earned
Copy of current IEP, if spcial education services are required
Have you ever had a student enrolled at Tri County Area Schools and had a ParentVue account?

Sand Lake or MacNaughton Elementary
Tri County Middle School
Tri County High School
(If you've had students enrolled but need assistance with a ParentVue account, please contact our offices)




Need Help?

Online Registration Instructions for Parents New to the District


Online Registration Instructions for Parents With a ParentVue Account
Welcome to Tri County Area Schools' Preschool enrollment for the 2023-2024 school year. TCAS offers free and tuition-based preschool options for all 3 and 4-year-od children.
Great Start Readiness Program (GSRP)
Early Childhood Special Education (ECSE)
Follow these easy steps to enroll your child:
STEP 1:

CLICK HERE to complete the online preschool enrollment application
STEP 2: Your child's home school will contact you to begin the enrollment process.
STEP 3: Complete enrollment for your child. Students are not enrolled until all materials are complete and on file.
Complete the enrollment packet
Completed health appraisal (by the first day of class)
Copy of Certified Birth Certificate
Proof of Residency
Documentation of household income
Copy of immunization record
For more information, please contact Kayla Pyne, Preschool Director, as kpyne@tricountyschools.com
RETURNING STUDENT VERIFICATION
For the 2023-2024 school year, log in to your

ParentVue account to complete the returning student verification beginning July 15, 2023.
Are you experiencing issues or forgot your login/password? Please email contact@tricountyschools.com or contact your student's school.
SCHOOLS OF CHOICE K-12 NON-RESIDENT ENROLLMENT
Schools of Choice
Non-Resident Enrollment: Readiness Kindergarten - 12th Grade

Click here for the 2023-2024 MAISD Cooperative Schools of Choice - Application for Enrollment (For students residing within Montcalm county only)

Click here for the MAISD "Release" Form (For students residing outside of Montcalm county)



What you need to know about the county-wide SOC application process
Helpful Information

You must physically reside at the address stated on your Schools of Choice application.
TCAS does NOT provide transportation for Schools of Choice students.
Students can be denied based on suspension, expulsions, poor attendance/truancy, poor academic standing (GPA lower than 2.0), and the number of behavior referrals.
For the reasons mentioned above, parents must sign a release of information to allow the school of choice to request records from previous schools.
There are no guarantees of any siblings receiving admission into the county-wide Schools of Choice program.
Once accepted into the School of Choice, there is No Need to re-apply yearly, as long as you reside at the address stated on your Schools of Choice application.
TCAS strives to maintain a balanced class size.
The Montcalm Area
ISD

Cooperative Schools of Choice Program has two (2) open window periods for application for schools of choice:


Fall - Applications are accepted from August 1, 2023 through September 15th, 2023. Any applications received after this date will be rejected.

Spring - Applications are accepted from December 1, 2023 through January 15, 2024. Any applications received after this date will be rejected.
PARENTVUE INFORMATION & FREQUENTLY ASKED QUESTIONS
Synergy ParentVUE is a tool to help families stay informed about their student's progress. This tool can be used to access your student's grades, attendance information, and also to communicate with teachers. Students will have access to the same information using Synergy StudentVUE.
Each parent/guardian listed in Synergy must have a ParentVUE account. If a parent/guardian does not have an account, contact the student's school directly.
I do not have a ParentVUE login. How do I create an account?
If you need an activation key to create an account, please contact your student's school.
How do I log in to the ParentVUE/StudentVUE mobile app?
To use the Android or iOS app, please select TCAS from the list of MI districts, or enter the district office zip code of 49343.
I forgot my password. How do I reset my password?
Parents have the ability to reset their own passwords. If you have forgotten your password, follow the below steps:
Click on the Login to ParentVUE/StudentVUE link on the top of this page.

Click I am a parent

My account has been disabled. How do I re-enable my account?
For security reasons, ParentVUE accounts are disabled if a password is entered incorrectly more than three times. To re-enable your account, please contact your student's school.
Can I use the same login for all my kids at TCAS?
Yes. Your ParentVUE login gives you access to information on all your kids enrolled at TCAS. If you are not seeing one or more kids with your login, it can be an indication of a duplicate record for you in the system. Please contact your student's school (the student you are unable to see in ParentVUE) to fix this issue.
TO PARENTS OF NEW ENROLLEES REGARDING BIRTH CERTIFICATES
Due to the Lost Child Act, any child enrolling in a Michigan school district must provide a birth certificate with a raised seal. No copies will be accepted.
Children Born in Kent, Montcalm, or Newaygo Counties:
Information for parents to obtain a certified copy of the record by visiting the following:
Children Born in the United States -

visit VitalChek.com