Welcome to Tri County Area Schools
Bond Construction Updates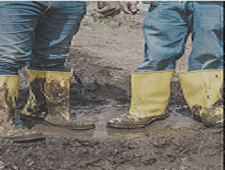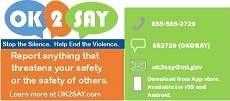 Tips can be submitted 24/7/365 (even during holidays) through he following avenues:
Call: 8-555-OK2SAY (855-565-2729
Test: 652729 (OK2SAY)
Email: OK2SAY@mi.gov
Web: ok2say.com
OK2SAY Mobile App: Available for download in the Apple Store or on Google Play.
Community Seminar & Program Overview Info

Online Resources


Online Safety Contract


16 Apps & Sites Kids Are Heading To After Facebook


Social Networking Resources


Social Networking Discussion Questions & Action Plan


Cyberbullying Warning Signs


What To Do When Your Child Is Cyberbullied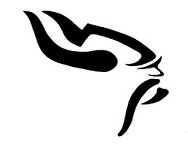 2021-2022 ANNUAL EDUCATION REPORTS (AER)
Spotlights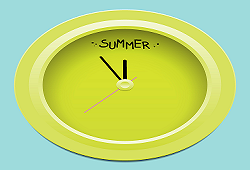 Summer Office Hours
All TCAS school buildings will have summer office hours every Wednesday, from 8:00am-12:00pm. Our secretaries will be available to help with enrollments and answer questions. Our Educational Service Center (ESC) in Sand Lake is open all summer, with summer office hours Monday through Thursday, 8:00am-4:00pm, and on Friday, 8:00am-12:00pm (noon). Please call or stop by one of our school offices on Wednesdays, or the ESC throughout the summer is you have questions, considering Schools of Choice, or need help with enrollment. Together, we are TC!
Board Meeting Information

View Archives
08/08/2022
BOE Finance Committee Mtg
08/08/2022
BOE Regular Meeting