Board of Education Members
Our school board members are entrusted with the important work of shaping the education of our youngest citizens. They dedicate countless hours to creating the mission, vision and goals that drive our schools.
They are dedicated to creating a school culture where collaboration and continuous learning are valued and displayed throughout our system.
The seven members of the Tri County Area Schools Board of Education do this by always keeping children as the center of their work and decision making.
Jennifer Arnold
Trustee, Term Expires 2022
Chad Bice
Trustee, Term Expires: 2026
Brian Campbell
Treasurer, Term Expires: 2022
Board Meetings
BOE Regular Meetings
TC Educational Service Center
7:00 PM
Meetings are are held in-person in the board room at the Educational Serivce Center, located at 94 Cherry Street, Sand Lake, MI
BOE Workshop*
TC Educational Service Center
Board Room, 6:30 PM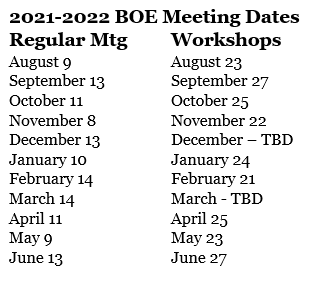 Public Participation at Board Meetings
Board meetings are held for the purpose of conducting the business of the district and are not public meetings, but meetings held in public. All regular and special meetings of the board shall be open to the public.

The board desires to hear the viewpoints of citizens, students, and employee organizations and shall schedule times at all meetings for them to be heard.

When addressing the board during Public Comment, state your name and address at the start of your comment. Please limit your comments to three minutes.

Audience time is not intended as a forum for public debate. Questions raised may require further investigation. Normally, the board will wait until its next meeting before responding to concerns raised.
Questions & Concerns
Residents of the community are encouraged to communicate with Tri County Area Schools educators and school board members.

School-related problems can usually best be solved by talking with the employee closest to the problem, i.e. teachers, support staff, principal. It is there that most problems can be quickly and productively resolved.

If questions still remain, please contact the Superintendent. And, if you're convinced that further action is required, your next step is to submit it to the Board of Education. You may address the Board at a board meeting during the Public Comment portion of the agenda or in writing to the Board of Education, 94 Cherry Street, PO Box 79, Sand Lake, MI 49343.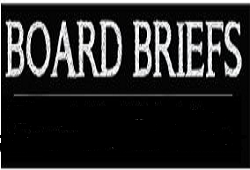 December Issue by Jill Fennessy, Board President

Dear Tri County Community,
As the year 2021 comes to an end, it is with great appreciation that I am able to reflect back on all that we have been able to accomplish this school year. A large part of that is from the students, staff, and support of our amazing TC community. We have been able to meet many unanticipated challenges to the district with your support, and I have been privileged to witness the flexibility, understanding and grace that you and our staff have shown.
Each month we being our board meetings hearing about good things happening in the district. We celebrate the accomplishments of students and staff, and in October we had the wonderful opportunity to celebrate TC alumnae! Several members of the Class of 1963 made a trip to the Edgerton Building in Howard City on October 6th. These ladies were from the very first class to graduate from the newly named Tri County Area Schools, as a result of the merger between Sand Lake and Howard City high schools. It was an honor to be invited to participate in the fun and to hear their stories of how it all began. The former graduates toured the building, read books with children, heard songs, and concluded the day with a trip to see the new elementary building site. Thank you for sharing your day and memories with us!
As we approach the new year, and all throughout the year, I would like to encourage you to support our local
businesses. They have endured many hardships in the past year and a half, and yet continue to provide us with awesome services, products, goods, and great food! Please, if you are able, shop local this year and support these amazing members of our community!
Wishing you a season filled with love, hope and joy!
Happy New Year!
We are blessed! We are TC!
Sincerely,
Jill Fennessy, President
Board of Education
Tri County Area Schools