TCAS COVID-19 Updates & Resources
Governor Whitmer has ordered the closure of all pre-K-12 schools in the State of Michigan.

School Building Offices are Closed.

Tri County Area Schools Remote Learning Resources
Our district uses Clever as an easy way for students to access all the learning applications they use at school in a single location: the Clever Portal.

What is Clever?
Clever is an easy way for your child to log in and learn with all of the online programs they use at school (ie ABC Mouse, GoMath, Discovery Ed, Moby Max, Khan Academy, Second Step, etc). With their own personal portals, students can learn with resources selected by their teacher and district.
Schools use Clever so students can have all of their digital resources in one place. Clever also eliminates the need to remember multiple usernames and passwords.
How can my child log in to Clever?
Your student can visit https://clever.com/in/tcas and log in to Clever with their school-provided username and password. If your child has a Clever Badge (or their username and password from their Badge Kdg-2nd gr), they can use their Badge login to sign in. There is also a link to TC's Clever portal in StudentVUE accounts.
Special Education Information
Meal Program & Food Resources
Tri County Area Schools
Multiple Meals Provided Each Day (Including Milk)
Meal Pickup & Delivery: Monday/Wednesday/Friday
Pickup Locations: Tri County High School, MacNaughton Elementary, Sand Lake Elementary
Pickup Time: 10:30am - 12:30 pm
Delivery via regular bus routes: Monday/Wednesday/Friday
For more information contact Lisa Newton, Food Service Director, at 231-937-4338, ext. 1118

Meals Program Letter 3.15.20

Food Bank Information

Mobile Food Truck Expectations
Food Truck Distribution Calendars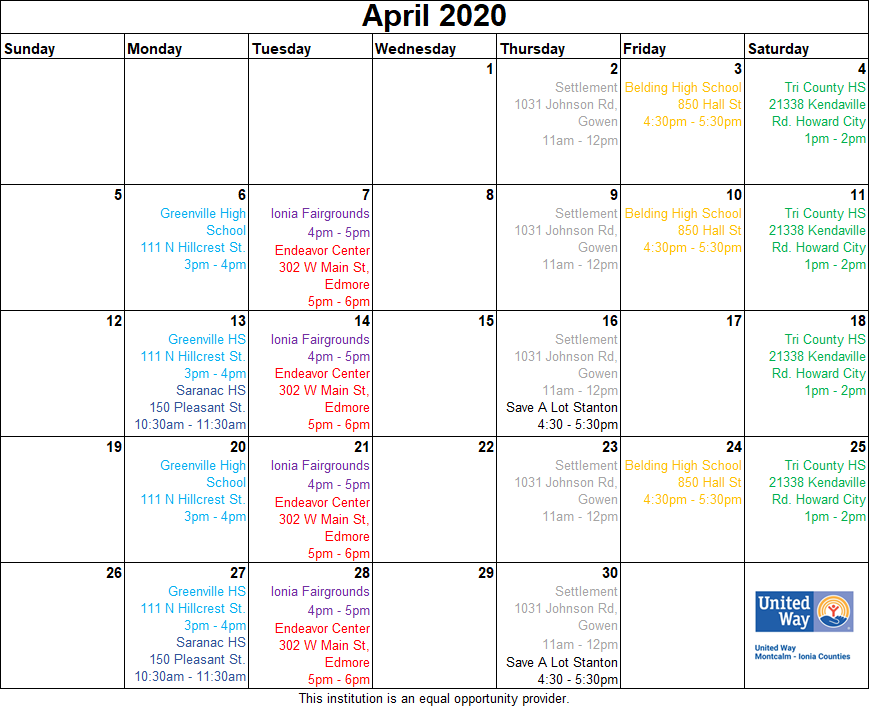 Tech Support for Students

Chromebook Distribution Sign Up Form (Next distribution is on April 26, 2020)

Parent/Student Chromebook Checkout Agreement
MDE Instructional Resources
MDE Instructional Resources

In response to the COVID-19 crisis, the Michigan Department of Education (MDE) is providing an online set of optional enrichment resources to assist local districts and families with additional learning experiences for students during this time. The intent of the resources is to assist with supplemental online distance and virtual learning opportunities and is not an exhaustive list of available sources. The MDE COVID-19 Online Instructional Resources

include sites pertaining to: Art, Computer Science, CTE, Early Childhood, English Learners, Literacy, Math, MiTechs, Science, and Social Studies.