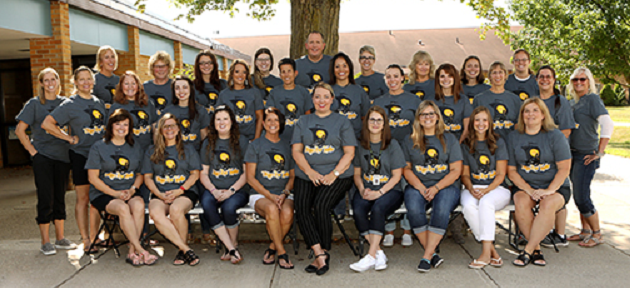 Dear Families of Sand Lake Elementary:
Our teachers have assembled these enrichment resources for you and your children to use in the coming days. Please know that students are not required to complete these things for credit. Teachers are hoping to communicate directly with their students using Google Classroom--you will find directions on how to access that here. Most of the tools offered here are online resources. Please remember that when at school, children are protected by internet safety walls and filters, which may not be in place in your home. Make sure to monitor your child when using the internet.
Keep in mind that children require plenty of exercise, so limiting screen time is vital to a child's health. Time away from screens can be an opportunity to foster your child's curiosity and compassion toward others so you can guide them to be the people they were meant to be. Developing projects and activities that capture curiosities and interests is time well spent. Sometimes the easiest ways to teach the most important lessons are found in the pages of a book, or by being in nature, or by spending time bonding with your family. None of those things require an internet connection.
We invite you to monitor your email regularly, as that is the most direct way to communicate with you now that our school office is closed. We will make you aware of resources as they become available. You can also follow us on our Facebook "Sand Lake Student Supporters" page.
Take Care,
The Faculty of Sand Lake Elementary,
Sand Lake Elementary

Sand Lake Elementary Mission Statement
Educate. Encourage. Empower.
Leading the way in educational opportunities for the successful future of each student