Welcome to Tri County Area Schools
Vision Statement:
"Leading the way in educational opportunities for the successful future of each student."

Purpose Statement:
"Educate. Encourage. Empower." (E3)
2016-17 Annual Education Reports
Upcoming Board of Education Meetings

View Archives
1/21/2019
BOE Policy Committee Mtg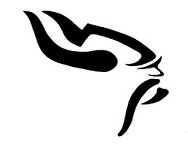 Ok2Say Program Info
Community Seminar & Program Overview Info

Online Resources


Online Safety Contract


16 Apps & Sites Kids Are Heading To After Facebook


Social Networking Resources


Social Networking Discussion Questions & Action Plan


Cyberbullying Warning Signs


What To Do When Your Child Is Cyberbullied
Calendar

‹

January

2019

›

S
M
T
W
T
F
S
1
2
3
4
5
6
7
8

Jan 8

5:00 PM to 6:00 PM

BOE Facilities Committee Meeting

9
10
11
12
13
14

Jan 14

5:00 PM to 6:30 PM

BOE Finance Committee Mtg

7:00 PM to 8:30 PM

Board of Education Meeting

15
16
17
18
19
20
21

Jan 21

5:00 PM to 6:30 PM

6:30 PM to 8:00 PM

22

Jan 22

5:00 PM to 6:00 PM

Ok2Say Community Event

Location:

Tri County High School

23
24
25
26
27
28
29
30

Jan 30

HS/MS release at 11:40 a.m.
Elementary's released at 12:55 p.m.

31
District Events

Spotlights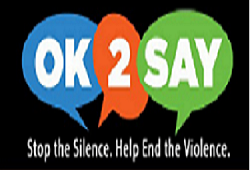 OK2SAY COMMUNITY EVENT POSTPONED UNTIL JANUARY 24!
OK2SAY is a student safety initiative available to Michigan students in grades K−12, and enables students to confidentially report potential harmful or criminal activities aimed at students, teachers, staff or other school employees. The program is operated through a partnership between the Department of the Attorney General, Michigan State Police, state agencies, schools, parents, law enforcement, and community leaders. We are excited to add this great initiative to the safety tools that TC offers. We invite our community to come and learn more about this program at a community night, scheduled on Thursday, January 24th, from 5:00-6:00 pm at Tri County High School. We look forward to seeing you there!